Surface Protection Film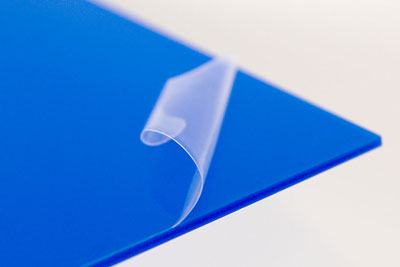 Enquire Now
Shaktiman Packaging is the expert Surface Protection Film Manufacturer in India. We produce and deliver quality hard-surface protection films that ensure the safety and integrity of the critical surfaces during the assembly, manufacturing, finishing, and delivery cycles. Using our guard film also reduces the need for any re-work and hence, helps in lowering the production expenses.
Ultimate Solution For Surface Protection
Our surface protection film not only ensures the protection from any significant damages to the covered material but also saves time and effort that may be needed for the cleaning. As one of the most-reliable Guard Film Suppliers in India, we provide versatile protective solutions suited to an impressive variety of materials such as stainless steel, aluminum, glass and windows, paper and plastic materials, and so on.
Eminent Guard Film Supplier in India
The protective films we make and supply have been sustainably manufactured and are eco-friendly. If you have any kind of surface protection film based requirement and are looking to buy surface protection film in India, get it accomplished satisfactorily with Shaktiman Packaging. No matter how big or small your requirements may be, we will provide the right surface protection film solution to you.
Attributes of Hard Surface Protection Film:
Special easy peel
Protect the surfaces not be polluted, corrode, and scratch during the process of produce, transport, store and installation
It is produce in Dust-free workshop
Stable adhering capacity
Leaving no residue glue or trace on the target surfaces
It has nontoxic, no point, no crystal
Processing type: blow melding
Uses of Protection Film:
Provide temporary surface protection to-
Sheets
Colour Coated Seat
Sunmika
Plates
Boards
Furniture
Aluminum Composite Panels
You may be intrested in this :