Acrylic Tape In Nagpur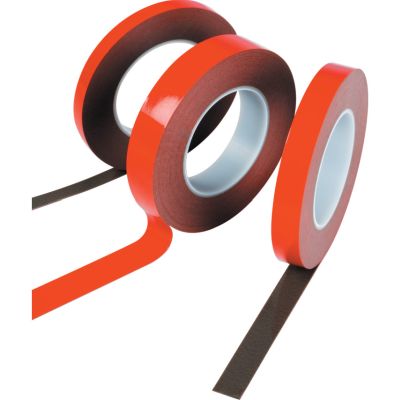 Enquire Now
We offer two types of acrylic tapes to our customers. If you're looking for quality Acrylic tape in Nagpur, then we, the reputed Acrylic tape manufacturers in Nagpur who also supplies tapes which are either water or solvent-based in Nagpur as well. The tapes do not require additives during the manufacturing process as they are naturally tacky. 
Advantages of acrylic tapes
Offer durability and longevity on surfaces like metal glass and plastic.
Does not break even if it is exposed to very high temperatures, UV light chemicals, oxidation.
Its colour does not fade out.
Has the ability to stick to itself resulting in a high level of cohesion
Is considered to be a more environmentally friendly product
As the top-level Acrylic tape suppliers in Nagpur, we offer tapes with a good balance of adhesion, shear, and tack. These acrylic tapes are thermal resistant and resistant UV degradation.
Disadvantages
Needs around 24 to 72 hours to fully set.
Adhesive quality lessens to low energy for non-polar surfaces.
It is a bit costlier than butyl adhesives.
On polar surfaces it is impermeable to air.
We deliver quality Acrylic tape in Nagpur that can be used in different types of surfaces and can perform in a temperature range of -30°Fahrenheit to 300° Fahrenheit.
You may be intrested in this :