Stretch Film In Gurugram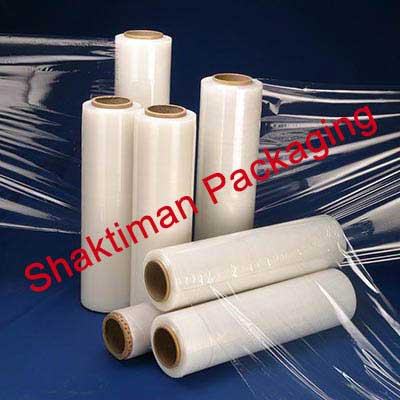 Enquire Now
Shaktiman Packaging specialises in making cost-effective adhesive tapes and packaging solutions like Stretch Film. We are one of the most reputed Stretch Film manufacturers in Gurugram. Our stretch films are made while ensuring consistently high quality and are highly appreciated by the customers for their long-lasting performance.
Premium Quality Stretch Film
We have a state-of-the-art manufacturing facility in Haryana, India. Each of our Stretch Film is uniform in dimension and has better pressure-handling capability. It can easily cover even the irregular-sized load and even the loads having sharp edges. Such tremendous features along with its durability and affordability make our Stretch Film the best choice to avail.
Prominent Suppliers of Stretch Film in Gurugram
Shaktiman Packaging is known for providing value and quality to the customers through our products. We offer a stretch film that has great versatility and can be used indistinctly for several applications. Due to such incredible features, we have got recognition as one of the most reliable Stretch Film Suppliers in Gurugram.
You may be intrested in this :