Surface Protection Film In Gujarat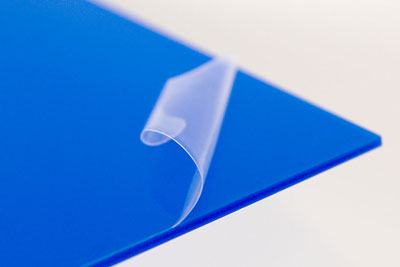 Enquire Now
Shaktiman Packaging is one of the most-experienced surface protection film manufacturers in Gujarat. We manufacture and supply premium quality protective film that is suitable for a variety of objects and surface conditions. Whether it is wood, glass, metal, ceramic, paper or porcelain to be covered, our hard surface protection film is the premier choice to accomplish such needs. It is innovatively tailored to meet customer needs.
Finest Solution For Surface Protection
When it comes to availing protective films and adhesive solutions in Gujarat, Shaktiman Packaging is the most preferred choice. It is innovatively made to withstand every kind of surface, no matter if it's a rough surface or high gloss. Also, our surface protection film is easy to remove if required and leaves no significant trace on the corresponding surface. Availing our protective masking films means ensuring superb protection to the respective surfaces.
Trusted Guard Film Supplier in Gujarat
Shaktiman Packaging has a world-class manufacturing facility in Haryana, India. All of our surface protection films are made through quality-oriented manufacturing processes. We always strive to ensure that our customers get the best value of money while availing surface protection film. Such a commitment to quality and customer-oriented approach has made us one of the leading Guard Film Suppliers Gujarat. That reputation drives us to keep delivering the products of highest quality standards to our esteemed customers.
Characteristics
The characteristics of surface protection tapes are-
Has adjustable speed force
No adhesive residue
Resistant to water and UV rays.
If you're searching for prime quality surface protection tape in Gujarat, then you're at the right place. 
Prime Uses
Surface protection tape is used to protect different surfaces from scratches, dirt, dust or any kind of damage. It does not leave any sticky adhesive residue once removed until a period of two years. Glass, steel, plywood, powder-coated, glossy metal and any kind of surface can be protected by surface protection tape. We stand among the top-class Surface protection tape suppliers in Gujarat.
You may be intrested in this :