Poly Film In Bhavanagar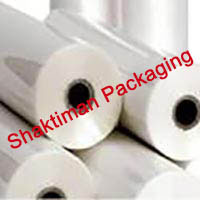 Enquire Now
Poly films are also known as polyethylene film. It has many uses and applications in a variety of industries like apparel, garment, sewn goods, fabric, and related industries. We as the popular Poly film manufacturers in Bhavanagar who deliver products in Bhavanagar too, strive to bring in poly films which are used to protect goods from dirt, dust, and moisture during shipment.
Cater To Customer's Needs 
Since poly films are used for packaging purposes, the thickness and size can be customised as per the needs of the client. We help our customers to decide on the thickness and size needed according to their requirements and specifications. Also, it can be made in any colour needed by the client. Consult us as we are the top-level Poly film suppliers in Bhavanagar.
Suitable For All Industries 
We supply poly films to different industries small and big all over the country in the most affordable prices. If you want to acquire Poly films in Bhavanagar, then you should definitely check out the huge collection that we offer to our valued customers.
You may be intrested in this :