Adhesive Aluminum Tape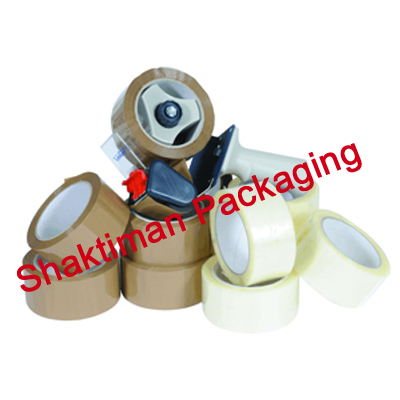 Shaktiman Packaging Pvt. Ltd. being an ISO 9001:2008 certified company is acclaimed for dealing in genuine grade Adhesive Aluminum Tape. The unmatched quality and excellent performance has attracted potential buyers from every nook and corner of the world.
The materials used in the manufacturing are of premium quality that ensures noteworthy features thus, making Self Adhesive Aluminum Tapes ideal for various industrial applications. The affordability, timely delivery and availability in customised specifications have also attracted buyers from all round the globe to place repeated orders. In addition to this, we are enlisted as one of the forefront Aluminum Tapes Manufacturers, Suppliers and Exporters from India.
Attributes of Self Adhesive Aluminum Tapes:
Excellent in performance
Improved strength
Pressure sensitive acrylic adhesive
Customised sizes and dimensions
Application Areas of Aluminum Tapes:
Food Packaging Industry
RFI Shielding for Electronics
Decoration to Sporting Goods
You may be intrested in this :