Acrylic Tape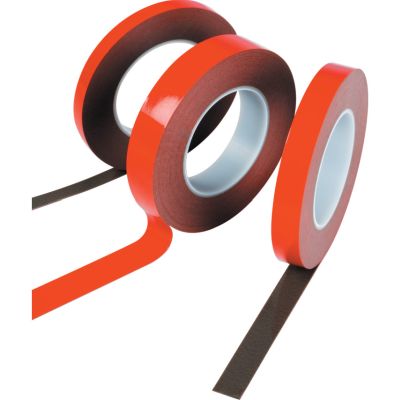 Enquire Now
Best quality Acrylic Tape at Shaktiman Packaging Pvt. Ltd.
The Acrylic Tape offered by us is fabricated using premium quality materials and available in different widths and thickness to enable them for usage in a number of industries. These tapes are used for bonding glass to painted and unpainted metal and are ideal to paste glass to glass, metal to glass and other structural projects.
At the reasonable price range
Our prices are reasonable and we assure our customers to have qualitative usage of these products. We have numerous varieties of the specified range such as clear acrylic foam tape and flame retardant acrylic foam tape. We are listed as one of the prominent Acrylic Tape manufacturers, suppliers and exporters from Haryana, India.
Features:
Weather resistant.
Excellent adhesive strength.
Heat resistant.
Applications:
Automotive.
Fixing body side moldings.
Badge & emblem mounting.
Fixing roof panels and framework in trucks & buses.
Fixing interior trims.
Exterior and Interior Trim Mounting.
Badge and emblem mounting air inlet grills.
Fixing floor trims.
Mounting body side moldings.
Fixing light units components.
You may be intrested in this :